Hello everyone! We're very excited to announce that Between The Worlds will have a booth in the Awareness Village of Mountain Jam this year! There will be  psychic readings and Faerie Tarot card readings at our booth and we can't wait to get started! Will you be there?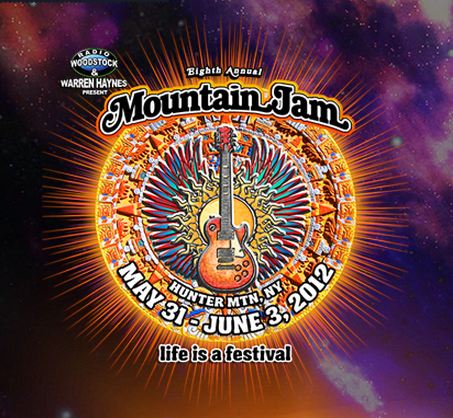 It seemed only natural for us to be part of such a wonderful celebration of music and life. All of us here at Between The Worlds feel we are embarking on an adventurous new journey and we wanted to share this experience with you!
First of all, I like would like to introduce myself. My name is Mike Vaz and I do all the "tech" stuff for Between The Worlds. Sometimes a graphic will need to be designed, some code tweaked or a computer needs some light maintenance. That is what I'm here for!
I will be at Mountain Jam with Between The Worlds, not only giving tech support, but I will be blogging about our experiences during Mountain Jam 2012 right here on the BTW blog! As we all know, Mountain Jam is a four day event beginning May 31st and ending on June 3rd. I will be writing a post for each day, giving you the scoop on what's going down at the Jam! Be sure to check Adam Bernstein's Psychic Blog at the end of each day. You can also check out the Between The Worlds Facebook page or the Between The Worlds Twitter for updates. If you would like to receive the blog posts directly to your email inbox, you can subscribe to Adam's blog by adding your email address to the form in the right sidebar that says "Enter Your Email Below To Subscribe To My Blog".
Mountain Jam Facebook Contest
You thought that was it? No way! Adam loves his fans and we're offering an exclusive contest for those of you who are attending Mountain Jam this year. If you go and "like" our Facebook page, you have the opportunity to enter for a chance to receive a FREE reading from Adam Bernstein at Mountain Jam! Adam will be choosing a winner at random at the end of each day. Just take a gander at the page's cover photo for further instruction and details. Here's the best part: Just by entering the contest, you receive a free faerie sticker that can be claimed at our booth in the Awareness Village during the Jam! Pretty sweet deal right?
We're really hoping to see you and of course all of the awesome performers this year! If you need more information about Mountain Jam, please visit their official site and see you soon!